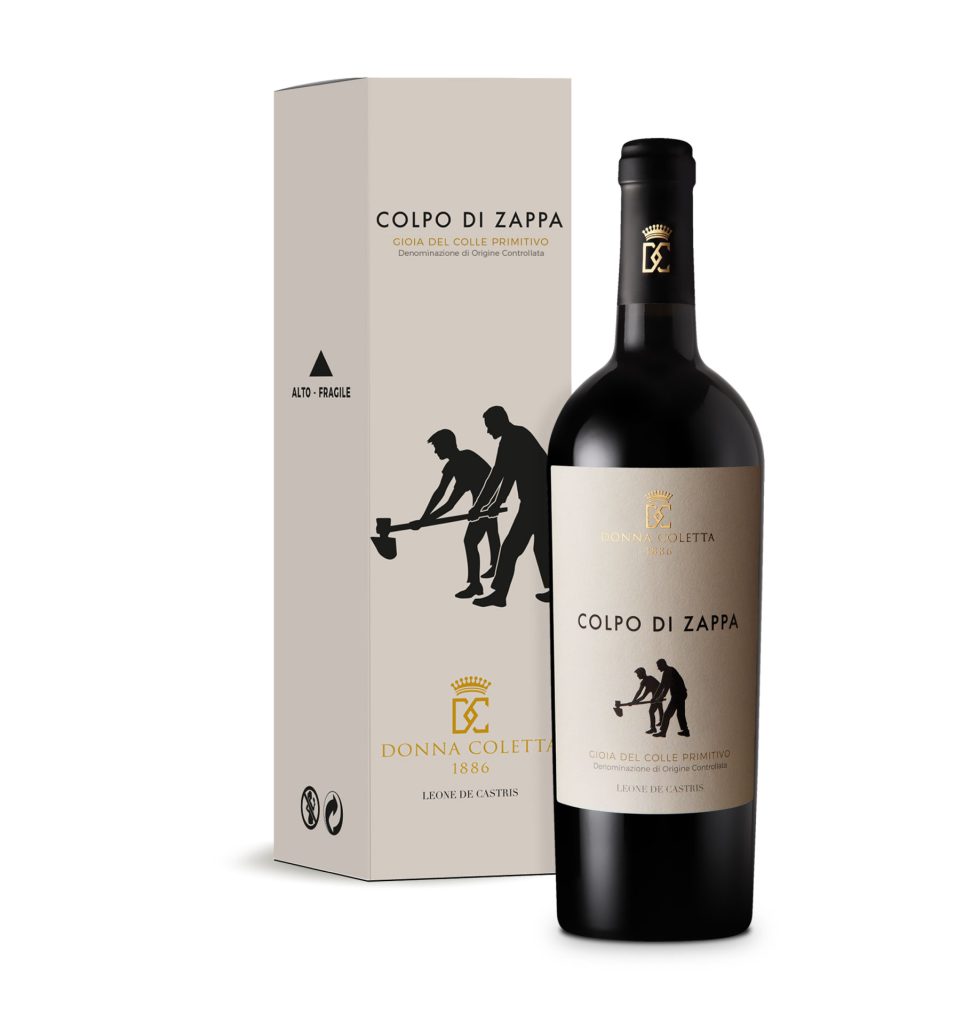 Colpo di Zappa is a wine  inspired by the territory from  which it belong to, close to our traditions and yet so different from the landscapes we are used to.
In the glass the colour is an intense ruby red that releases delicate floral scents and pronounced notes of spices. In fact, the fresh and wild scent of violet combines with the spicy notes of wild flowers and the minerality of stone with strong references to black cherry and plum.
On the palate it opens up with elegance and balance, finding the same olfactory characteristics supported by an acid shoulder that gives the wine a pleasant dynamism, a full body and well integrated, not intrusive tannins.
A Primitivo di Gioia del Colle that  brings back to life an ancient winemaking tradition, referring to a key contemporary style that faithfully respects the aromatic heritage of the grape.